Gerda Steiner – Coffee Hedgehog
Hello Crafty Friends! It's that time again when I am getting a jump start with my Christmas card making. This is Project #8 of my Holiday Head Start Series, continuing off from last year:) Today I am using the lovely Gerda Steiner Designs – Coffee Hedgehog Stamp set. This is a small stamp but I have said this before, small but mighty:) I love sending Thank you cards after Christmas and this set is perfect for that!
You can watch how I made this card over on my YouTube Channel, Just Click Here.  Time to grab your coffee friends and let's get to crafting! Have a Wonderful day! Hugs, Tina
Supplies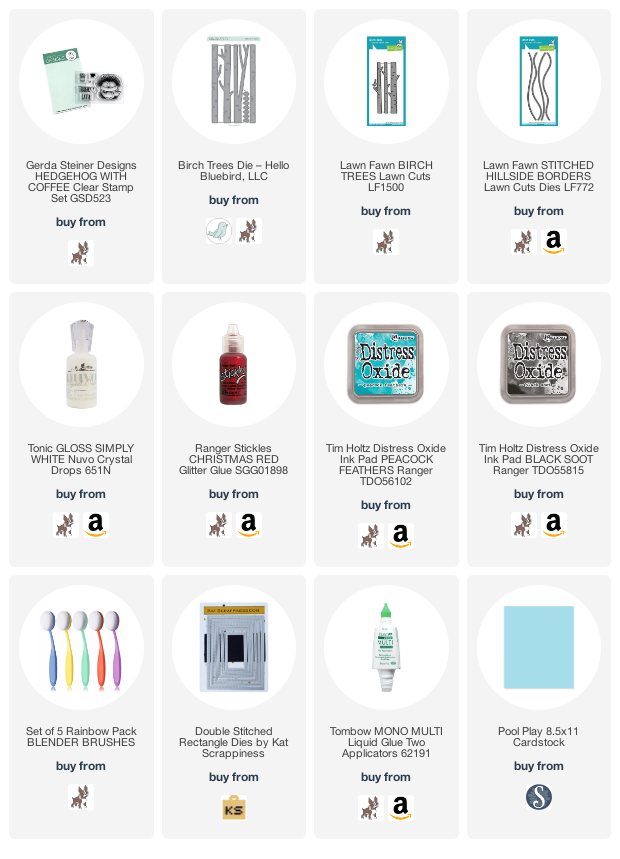 Happy Crafting to You!