Stampendous!
Hello and Happy Tuesday Crafty Friends!  Time for another Try It Out Tuesday:)  Today I created a card with the Stampendous!  Peeking Pals Stamp set.  My background was created using a Stencil but creating your own would be super easy with a nesting set of circle dies:)  Oh my!!  I looove ostriches.  The have the longest eyelashes and big eyes!!  Here is a FUN FACT: Ostriches have three stomachs, how about that!  I don't know what I would do with 3 of them, lol:)  So so cute! That is the peeking pal I used for my card today.   I love the way it turned out and hope you do to:)
You can watch how I created this card over on my YouTube Channel, Just Click Here🙂  Grab your coffee friends and let's get to crafting!  Thanks so much for stopping by!  Wishing you a fun and crafty day!  Hugs, Tina
Supplies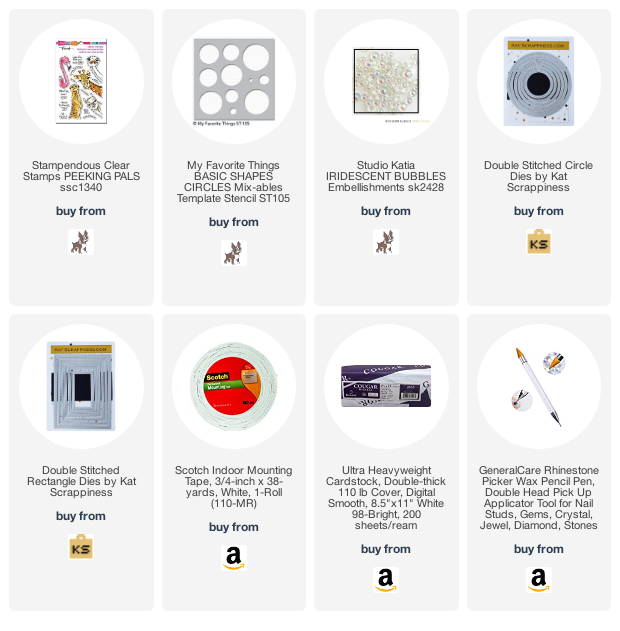 Happy Crafting to You!