Puzzle Letter Birthday & Thank You Cards
Hello and Happy Tuesday Crafty Friends!  Today I am sharing a two cards that would be great for just about anyone's birthday and a thank you card.  I am featuring a few dies from Memory Box.  The Happy Puzzle Letters, the Thank You Puzzle Letters and the Sheer Circle Wreath die.  I've been in a bright and cheery color mood lately in case you haven't noticed, probably because we have been having some dreary weather and dreary new and I suppose I wanted to bring a bit of sunshine to the day!  I hope you like it!
You can watch how I created this card over on my YouTube Channel, Just Click Here🙂  Grab your coffee friends and let's get to crafting!  Thanks so much for stopping by!  Wishing you a fun and crafty day!  Hugs, Tina
Supplies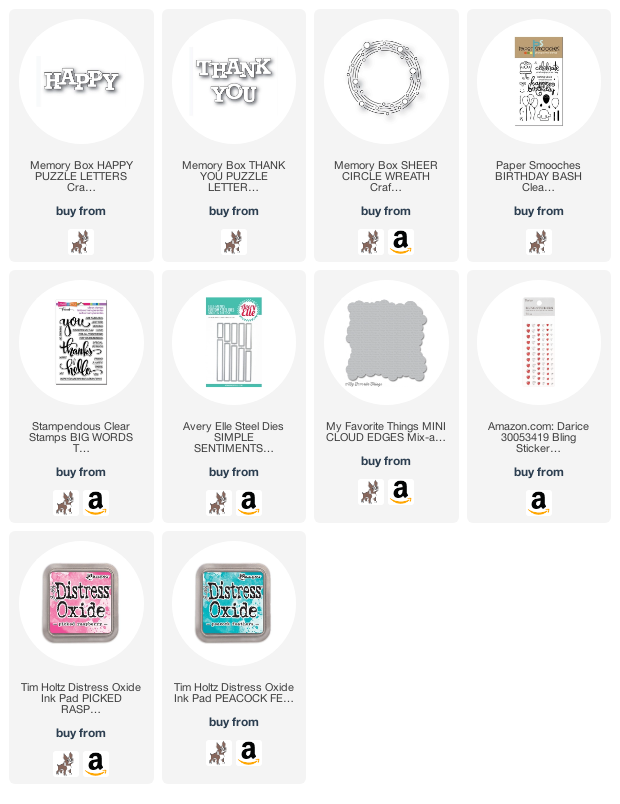 Happy Crafting!