Halloween Card Tutorial
Hello and Happy Wednesday Crafty Friends!  I am up on the Gerda Steiner Blog today, sharing my Design Team project with a monster of a card using the fun Monster Coffee stamp set🙂 This set is available over at the Gerda Steiner Shop! The expressions on these not-so-scary monsters is just to funny!!  One looks like he is ready for Halloween candy, one looks like he is in full blown, "I'm gonna get you" mode and the last one seems to have ate a bit to much candy and is not feeling that well.  Can you find who's who?  I love the coffee sentiments that come along with the Coffee Monster stamp, but for today I used a Happy Halloween sentiment from the sweet Peekin' Pumpkin Kitty Stamp set, with Halloween not too far away, I thought we would make a Halloween Monster card.
Thanks so much for stopping by!  If you would like to see how I created this card check it out over on my YouTube Channel, JUST CLICK HERE🙂  Have a Fantastic and Crafty day!  Hugs, Tina
Supplies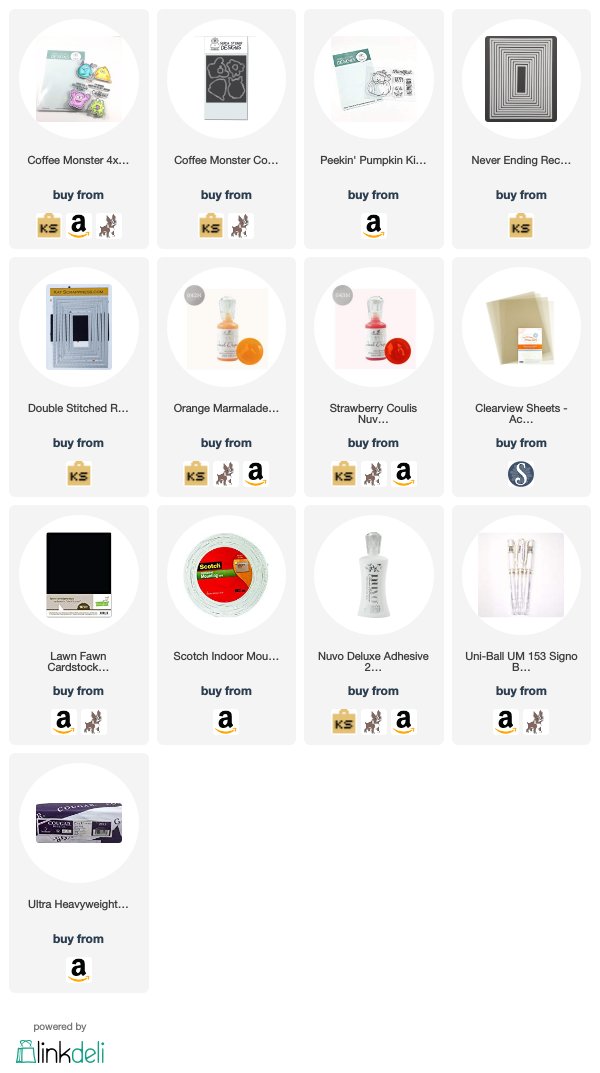 Happy Crafting to You!