Stampendous – Holiday Gnomes
Hello and Happy Sunday Crafty Friends! It's that time again when I am cooling off with my card making, literally, trying to kick the summer heat and get a jump start on my Christmas Card stash!!  This is Project #6 of my Holiday Head Start Series, continuing off from last year:) Today I am using the lovely Stampendous! Holiday Gnomes Stamp Set.  I was super excited and honored when Stampendous! invited me to create a few projects for their July 2019 Catalog🙂 I wanted to share a similar/same card with you all.  Just making a snow scene cools things down a bit:)
This year I thought we would get a head start on our Tag making too:)  If you would like to check out the Holiday Gnome step by step Printable Tutorial over at the Stampendous Shop, CLICK HERE.
You can watch how I made this card and the Tags over on my YouTube Channel, Just Click Here.  Time to grab your coffee friends and let's get to crafting! Have a Wonderful day! Hugs, Tina
Supplies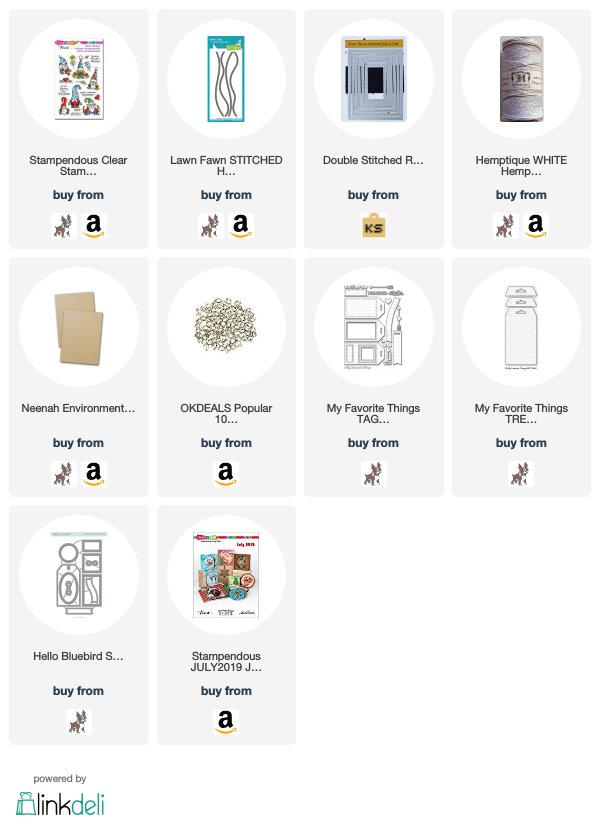 Happy Crafting to You!