Encouragement Card Tutorial
Hello and Happy Tuesday crafty Friends!  Today I am sharing a fancied up encouragement Card idea that would be great for anyone who needs a bit of strength and encouragement.  I am featuring a stamp called Charlie Alpha Die set by Hello Bluebird Stamps. along with the Ten Things Stamp set by Honey Bee Stamps🙂 My inspiration for my project happened on the way home from work, I was listening to the radio and just loved the encouraging words from a song by Hannah Kerr.  The song is called Warrior:)  I hope you like it!
You can watch how I created this card over on my YouTube Channel, Just Click Here🙂  Grab your coffee friends and let's get to crafting!  Thanks so much for stopping by!  Wishing you a fun and crafty day!  Hugs, Tina
Supplies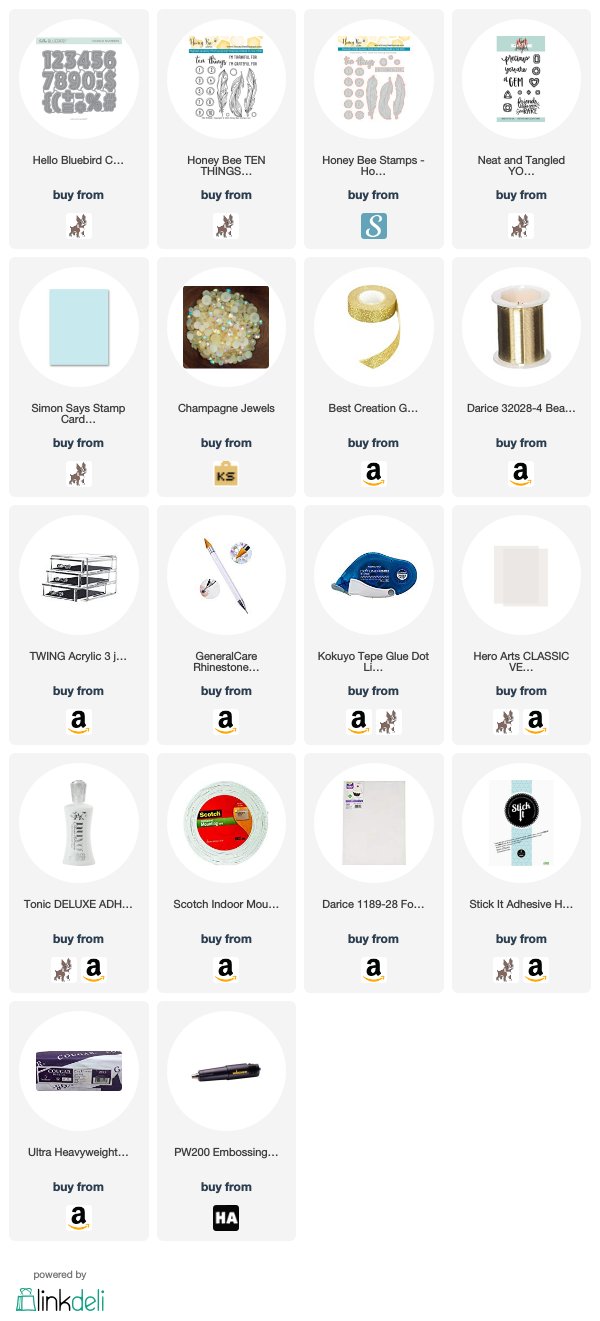 Happy Crafting to You!