Doodlebug Pill Better
Hello and Happy Tuesday crafty Friends!  Today I am sharing a fun Get Well Card. I am featuring a stamp called Pill Better Doodle Stamp.  Oh my Goodness!! How cute are the Doodle Stamps!!  I love the punny sentiments that would cheer up any one who is under the weather.  I also found a new crafty gadget called Pixie Spray for stencils, where has this been all my crafty years!!  This stuff is amazing!
You can watch how I created this card over on my YouTube Channel, Just Click Here🙂  Grab your coffee friends and let's get to crafting!  Thanks so much for stopping by!  Wishing you a fun and crafty day!  Hugs, Tina
Supplies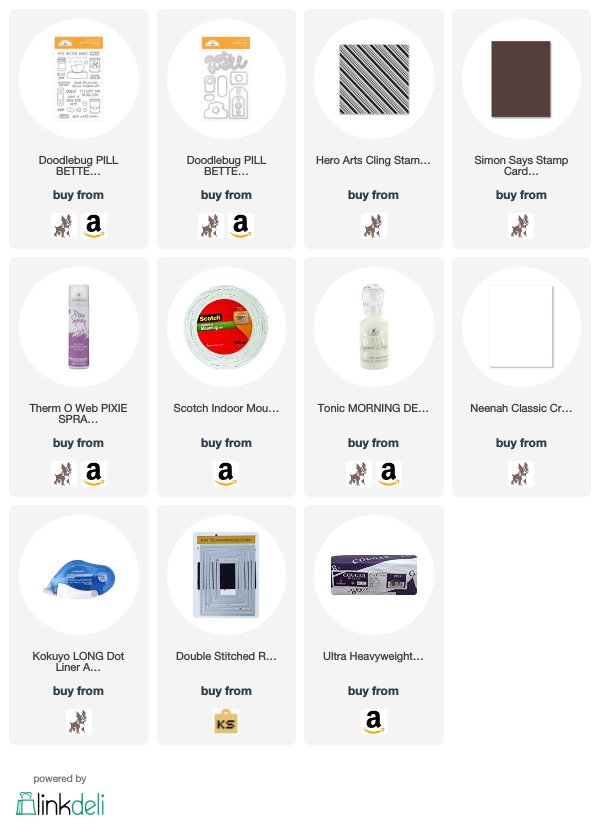 Happy Crafting!