Hello and Happy Tuesday Crafty Friends!  Today I created another Just Because card with a fun twist:)  I get to play with the Stampendous Monkey Stamp & Die set along with the Stampendous WindowRama🙂  I love the way this card turned out!! 
The WindowRama Die set creates a 3D window card that flattens to fit an A2 size envelope:)  Super easy to create, so much fun to make and I am sure the recipient will love it too:)
:Copic Coloring Details:
Monkey- E95,E97, E99  Monkey Belly & Face- E15, E18, E79, R83, R85, B41  Tree Trunk & Vines- E18, E79  Leaves- YG17, G99  Banana Peel- Y15, YR37  Banana- YR20, YR21
For Details on how I created this card you card check out my tutorial over on my YouTube Channel, Just Click Here🙂  Thanks so much for stopping by!  Grab your coffee friends and let's get to crafting!  Have a wonderful day!  Hugs, Tina
Supplies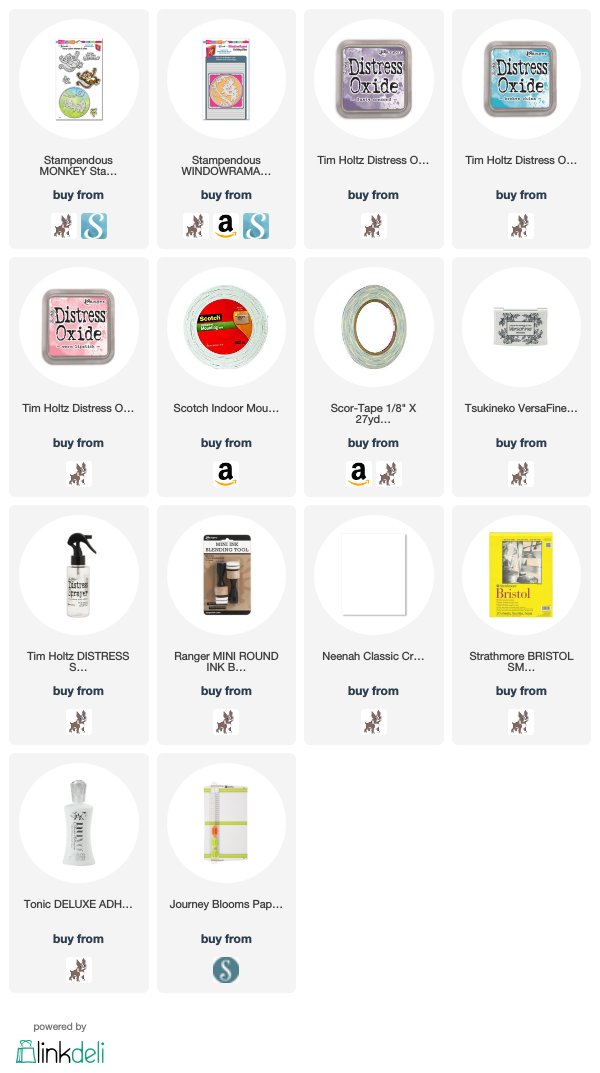 Happy Crafting to You!