Hello and Happy Monday Crafty Friends! Today I have been invited by Stampendous! to be part of their Ugly Sweater Holiday Challenge🙂 I am using the adorable Cool Penguin Stamp & Die Set to create my Ugly Sweater:) Check out how I made it over on my YouTube Channel, CLICK HERE! Grab your coffee friends and let's get to crafting! Have a great day! Hugs, Tina
The Stampendous Cool Penguin clear stamps and dies set comes with a darling little sweater you can stamp and decorate for one penguin or more. The precision cutting dies make creating simple and fun. It seemed like the perfect opportunity for an Ugly Sweater Contest.
YOU CAN VOTE FOR YOUR FAVORITE
Check out all the samples over at the Stampendous! Blog this week and next, and be sure to leave nice comments. At the end of next week you can vote for your favorite! Stampendous will draw three lucky winners with U.S. Mailing Addresses from those voting to win the Cool Penguin set. And the designer with the most votes will get $50 to spend on Stampendous Product!!
Supplies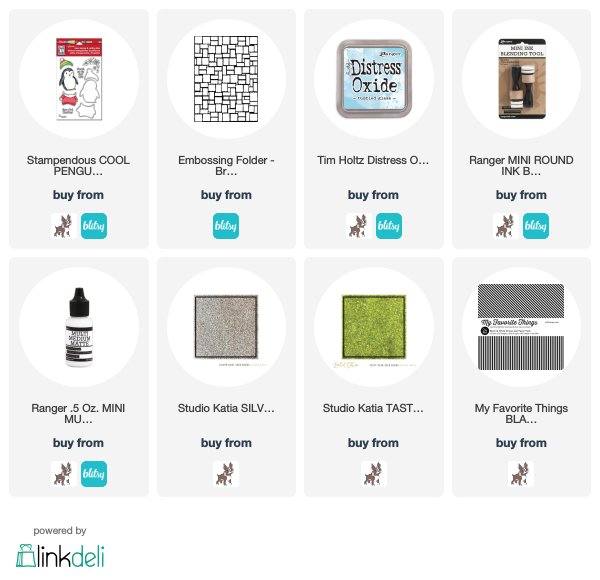 Happy Crafting to You!